After hearing that I was doing the Inca Trail hike in Peru, a male acquaintance enthusiastically suggested that I invest in this cool portable bottled oxygen mask that "all the athletes are using." I, of course, laughed at the idea. While doing the four-day trek to Machu Picchu isn't easy for sea-level dwellers like me, it isn't exactly the Everest summit, which is more than 4,000 meters higher than the Peruvian trail's highest point. Supplemental oxygen would have been a little excessive, especially since I do not have any respiratory issues.
His reaction isn't uncommon, however. Not because he doesn't really know much about hiking but because there's this perception these days that buying the latest fitness equipment and gadgets will somehow help us build those muscles easier, lose that extra weight faster, or learn a new skill better. Proving my point further, he announced later that he was going to learn to ride the motorcycle and was going to start by buying a boatload of accessories that he claimed he "needed" for lessons.
In reality, much like an unused gym membership, many of us just spend all that money on fitness gadgets that only end up gathering dust. Unless we're professional athletes training for a competition or climbing a notoriously difficult peak that has killed hundreds of people, we really don't need to spend a ton of money to stay active and get fit. The COVID pandemic has proven that many of us do not even need that expensive gym membership to hit our fitness target.
In fact, last year was the fittest I've been in my whole adult life when I was training for my trek by climbing our local 233-step staircase (LA is low-key famous for its hidden, historic staircases) daily and hiking 10 miles a day on weekends, both of which cost me a whopping total of $0. Not only did I lose a lot of those extra pounds, but I was stronger, healthier, and breathing better.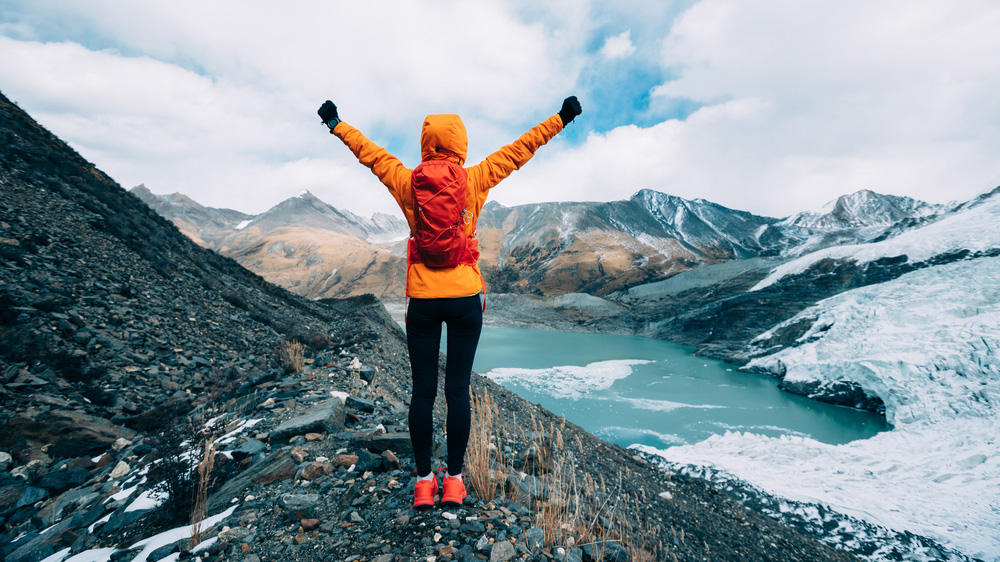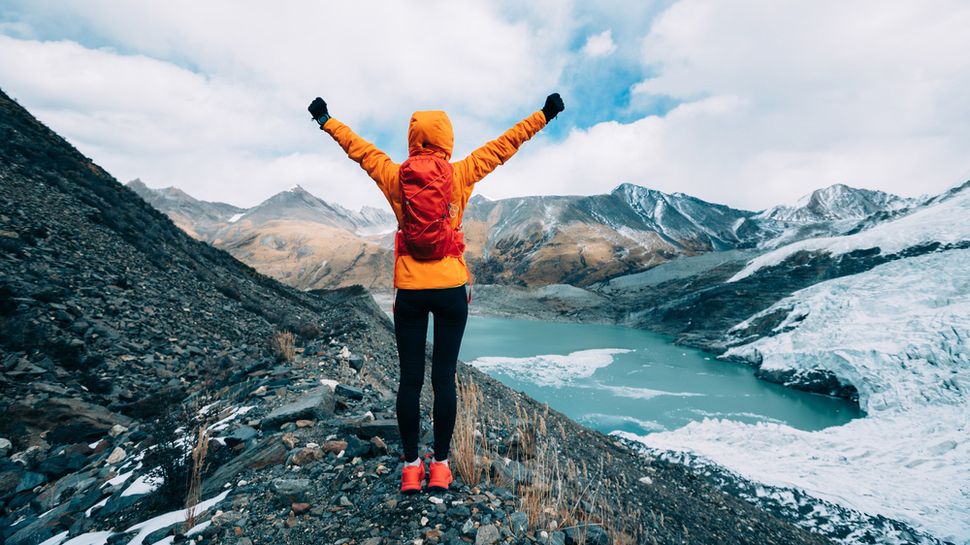 Fitness resolution 1: Stop buying the latest fitness gadgets for motivation
Don't get me wrong: fitness equipment and gadgets are absolutely vital for certain workout programs and to reach certain goals. But, if you're starting your fitness resolution this year by spending lots of money on an expensive smart studio mirror or buying one of the best smartwatches, you're already going about it the wrong way.
Sure, those things might help motivate you to workout at first. But, most people give up on their new year's resolutions after just 17.8 days, according to research published in the International Journal of Public Health (opens in new tab). And that shiny new toy is eventually going to lose its luster if you don't get into your fitness journey with the right mindset, as well as the right workouts for you.
I had, for example, an under-the-desk exercise bike that I hardly ever used and eventually gave to my neighbor. The reason I got it was because I spent long hours working at my desk, and it was a promising way to stay active while still being in front of a keyboard. But, it never really worked for me. If anything, it just distracted me, which in turn made me work slower – a literal waste of my time.
Fitness resolution 2: Use public facilities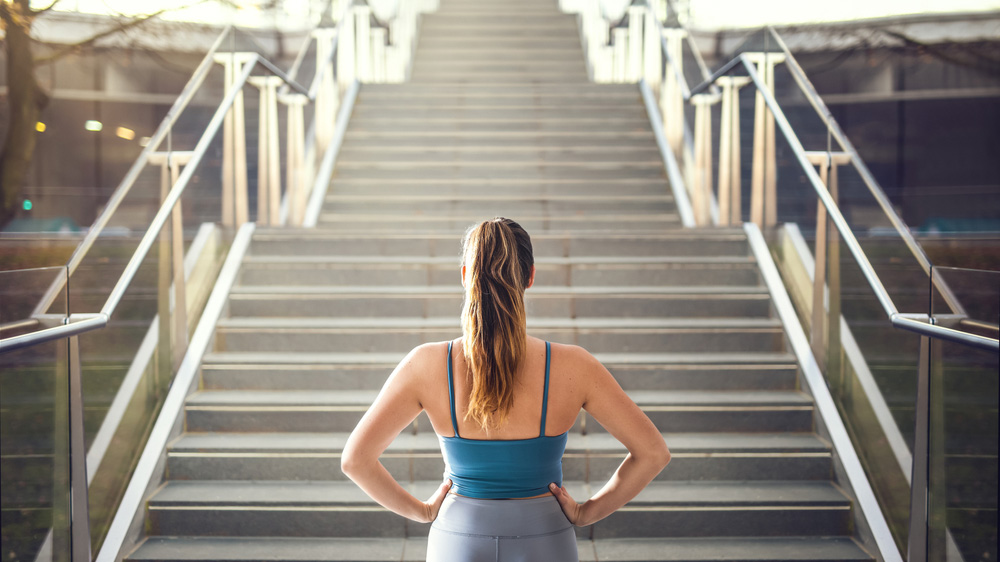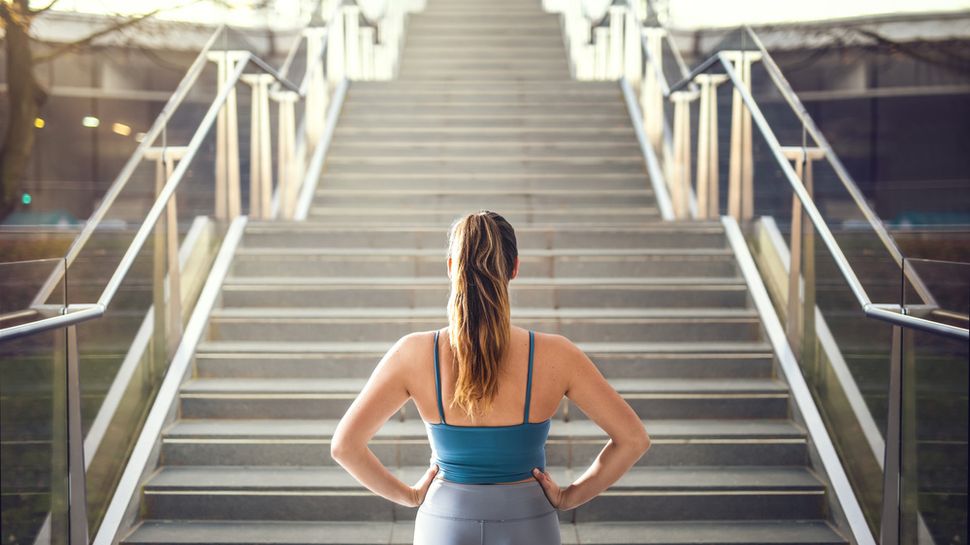 Climbing my neighborhood staircase and hiking the trails around Los Angeles worked beautifully for me, for example, because I love being outdoors. I supplemented those activities by exercising at home to free YouTube workout videos and my $12.99 USD per month Find What Feels Good (opens in new tab) membership (some Yoga by Adrienne videos, by the way, are also free on YouTube). 
All that I needed to round out my workout plan were my Apple Watch Series 6, which I already owned, a pair of $30 JLab Go Air Sport workout headphones that I found to be much more reliable and less painful to wear than the expensive Beats Fit Pro, and my $10.99/month Apple Music subscription.
That absolutely beat my pre-pandemic $200+ monthly pilates studio membership, which only gave me four one-hour sessions per month. I'm not saying, of course, that you shouldn't invest in proper equipment, but you also do not need to spend $1,400 plus $12.99 a month on a Peloton Bike program to get fit.
On top of hitting stairs and trails this year, I'm also going to get better at swimming (I love to swim and being in the water, but I'm not a strong swimmer) by visiting public pools, which should only cost about $5 to $10 per visit. 
It's worth mentioning that while some gym memberships are expensive, there are others that will only cost you $10 or so a month (on top of an annual membership fee that most gyms also have). However, if you want to skip the gym this year like I am, whether it's because of that toxic gym culture or because anything near you is just too damn expensive right now, there are also public exercise parks and outdoor gym stations that are free to everyone to use. You just have to do some research.
Fitness resolution 3: Eat healthier
Even if you're spending two hours a day working out, all that hard work isn't going to matter if you're eating crap. What you put in your body matters as well, and getting takeout and/or eating fast food every day is still going to set you back, especially if you're hoping to lose weight.
This year, you should also devote more time to cooking healthier dishes at home with more veggies and less meat. Doing so not only helps you have a more balanced and nutritious diet since you know and have more control over what ingredients you're using, but you'll be saving a lot of money, since veggies cost less than meats and you're not paying $15 to $25 per meal on top of delivery fees and tips.
That should not only help you reach your fitness goals but also help you significantly reduce your weekly food bill, saving you even more money.